Resilient Connecticut
Webinar Series Kickoff
April 30, 2019
1:00 – 2:00 pm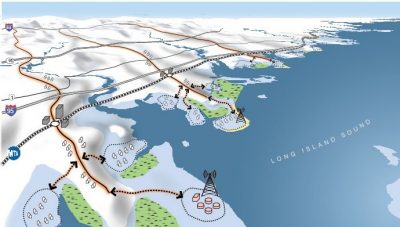 During this webinar, participants can learn and ask questions about:
The latest climate projections for Connecticut sea level rise, temperature, and precipitation
An overview of innovative resilient design strategies
This new Resilient Connecticut project and opportunities to be involved moving forward.

WEBINAR DESCRIPTION
CIRCA staff will give an overview of a new project entitled, "Resilient Connecticut" and its focus on New Haven and Fairfield Counties.  The importance of this work will be introduced with a description of the latest climate projections for Connecticut's sea level rise, temperature, and precipitation along with concerns about how these will impact critical infrastructure, transportation, and housing along the coast.  The CIRCA team will then describe resilient design strategies being considered and opportunities for engagement in this project over the next three years.  Resilient Connecticut will involve extensive public input and coordination with state agencies, regional Councils of Governments, municipalities, nonprofits, and consultants to generate a series of innovative and practical projects.

NEW WEBINAR SERIES! 
This webinar will be the start of a new monthly series hosted by CIRCA and involving different partners & organizations.  Featured topics through 2019 will include: state and regional drinking water vulnerability assessment, projections for Connecticut rainfall and municipal assessment of tides and precipitation on storm sewer systems, municipal policies for addressing sea level rise, and road flooding studies and projects.  These webinars will be available to watch live with opportunity for Q&A and a recording will be posted shortly following the event.
To receive notification about upcoming webinars, please sign up below for the Resilience Roundup e-newsletter and CIRCA Announcements.  Can't attend live?  You should still register!  We will be sending out slides and recording to all registrants.

Funding for this project was provided by the United States Department of Housing and Urban Development through the Community Block Grant National Disaster Recovery Program, as administered by the State of Connecticut, Department of Housing.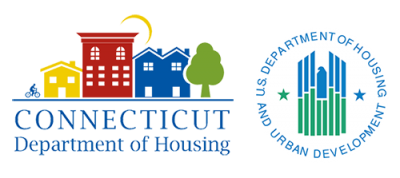 ---