Project Summary
The City of New Haven experiences frequent flooding systems during high intensity, short duration rainfall events at several downtown locations that are crucial to the functioning of the City and regional transportation.  Flooding is exacerbated during high tide events such that a small storm can lead to flooding of critical facilities including the City's main post office and Union Station.  Precipitation volumes and intensities are expected to increase throughout the Northeast due to climate change, greatly increasing the need for strategic resiliency planning.  The City's CIRCA grant project entitled, "Assessing Impacts of Tides and Precipitation on Downtown Storm Sewer System Through Use of Real-Time Depth and Flow Monitoring" helped address this need. This Municipal Resilience Grant award was for the amount of $37,700.
Product
Assessing Impacts to Tides and Precipitation_New Haven final report
Assessing Impacts of Tides and Precipitation on Downtown Storm Sewer System_poster, May 2018
Project Description
The City of New Haven has already invested significant funds into studying the downtown sewer system with three major studies conducted since 2010.  Recommended solutions from these studies indicate that there are no easy and/or inexpensive alternatives for addressing the system-wide capacity issues and alleviating flooding.   However, significant gaps and inconsistencies still exist in the understanding of this large and complex drainage area, and significant further study is needed.
Until now, the City's strategy lacked a long-term data gathering component to provide data on the performance of the City's stormwater infrastructure in widely varying conditions.  This project helped create a low-cost "smart city" stormwater sensor network to provide detailed records of the interaction of rainfall, tides, green stormwater infrastructure, and sewer conveyance systems on the hydrology of New Haven's urban core.   A better understanding of system response during a range of hydrologic conditions allows the City to engineer cost-effective and resilient solutions.  Techniques and approaches developed in New Haven can be transferred to other urban communities facing similar problems.
Project Team Members
Giovanni Zinn – City Engineer, City of New Haven
Dawn Henning – Engineering Project Manager, City of New Haven
Alfredo Herrera – GIS Analyst, City of New Haven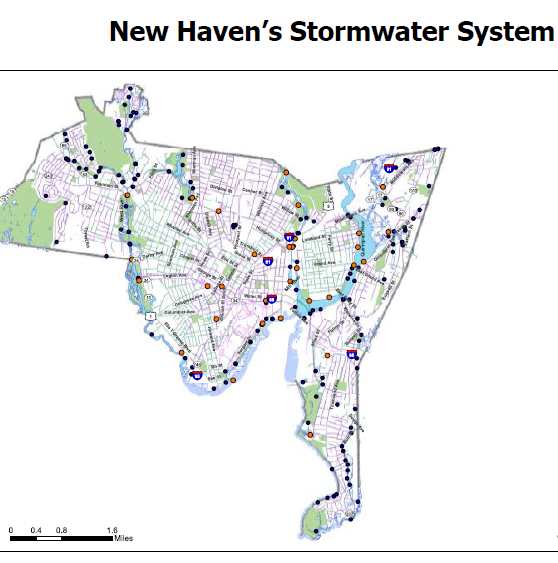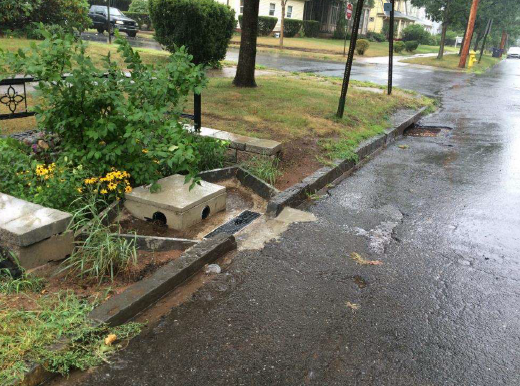 Topic Areas
This project is a part of the following topical areas: