Project Summary
The CREST Project, "Enhancing Coastal Resilience in Connecticut," was funded by a two-year grant from the National Oceanic and Atmospheric Administration (NOAA) to the University of Connecticut.  A team of research and extension faculty and staff from the departments of Civil and Environmental Engineering, Extension and UConn Marine Sciences, along with Connecticut Sea Grant, the Center for Land Use Education and Research and the Connecticut Department of Energy and Environmental Protection's Office of Long Island Sound Programs worked on the following objectives.
An assessment of existing patterns of coastal erosion;
Identification of shoreline character and coastal protection approaches in-place;
Determination of storm wave characteristics at the shoreline to provide information needed to create design guidelines for assessment of protection alternatives under current and likely future climate states;
Review of available design guidelines for the deployment of "living shoreline" shore protection strategies and the development of a research agenda to enhance understanding of the effectiveness of the approach in Connecticut;
Development of an online Map Viewer;
Incorporation of the knowledge developed in the project in both coast-wide and in-depth community-level educational programs, targeted at local land use officials.
---
Products
Tools:
The website developed for the project contains a guideline and map viewer for site suitability for living shorelines in Connecticut, a description of the wave research model and findings, and the results of a wave model at five locations in Long Island Sound for wave heights and return periods for construction of living shorelines.
Reports:
Journal of Coastal Research, Living Shorelines: A Review of Literature Relevant to New England Coasts by Jennifer O'Donnell
Regulatory Issues for Implementing Living Shorelines By Jennifer O'Donnell
Link to Connecticut Sea Grant's Connecticut Beaches and Dunes: A Hazard Guide for Coastal Property Owners
---
Researchers and Staff Supported on Project
James O'Donnell, UConn Marine Sciences
Manos Anagnostou, Civil and Environmental Engineering, UConn CIRCA
Sylvain De Guise, Pathobiology & Veterinary Science, CT Sea Grant
Brian Thompson, CT DEEP Office of Long Island Sound Programs
Chet Arnold, UConn CLEAR
Emily Wilson, UConn CLEAR
Joel Stocker, Extension, UConn CLEAR
Juliana Barrett, Extension, CT Sea Grant, UConn CLEAR
Bruce Hyde, Extension, UConn CLEAR
Jennifer O'Donnell, UConn Marine Sciences
Alejandro Cifuentes-Lorenzen, Postdoctoral Fellow, UConn Marine Sciences
Jason Zylberman, Graduate Student, Dept of Natural Resources and the Environment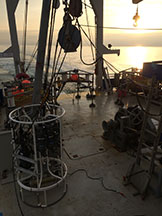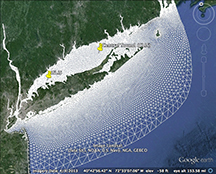 Topic Areas
This project is a part of the following topical areas: