About the Project
Project Summary
This project is intended to provide insight about the public value of gains and losses in both natural and built assets maintained in the face of a dynamic, changing coastal environment. The project developed and implemented a survey, drawing on established tools of environmental economics to gather knowledge about factors affecting the willingness of Connecticut coastal residents to support incentives or programs that lead coastal landowners and decision makers to alter plans for climate adaptation to better reflect the value of public trust resources that may be lost as a result of a narrow focus on defense of built assets.
A spreadsheet-based tool was created for practitioners to evaluate the relative value of climate adaptation scenarios in the context of landowners in a position to propose adaptation actions using conventional coastal armoring or green(er) options.  The project also contributes:
Knowledge regarding how coastal stakeholders identify the relative value of critical coastal habitats in the context of their desire to sustain services of developed land-uses while protecting ecosystem assets affecting human well-being;
Quantitative and qualitative evaluation of public priorities for rational use of coastal and marine space;
Economic and social science-based information to aid communities developing plans for coastal resilience to be better able to identify policy or incentive alternatives that balance human-built and natural assets;
Foundations for policy decisions that better align economic incentives with such public priorities.
Beneficiaries will include policy and legislative officials (through our outreach involvement), residents of coastal communities needing to understand the priorities of their neighbors, and conservation organizations attempting to sustain ecosystem services.
Product
May 2017 Poster: Evaluating Preferences for Adaptation Choices Affecting Near-Coastal Residents.pdf
Understanding Trade-Offs Between Built and Natural Assests in Coastal Management Projects 
Appendix A_Choice Question Samples
Primary Funding
---
Project Team
Stephen Swallow, Agricultural and Resource Economics and Center for Environmental Sciences and Engineering (Project Lead)
Christopher Elphick, Ecology and Evolutionary Biology
James O'Donnell, UConn Marine Sciences
Eric Schultz, Ecology and Evolutionary Biology
Jennifer O'Donnell, UConn Marine Sciences
Juliana Barrett, CT Sea Grant, Extension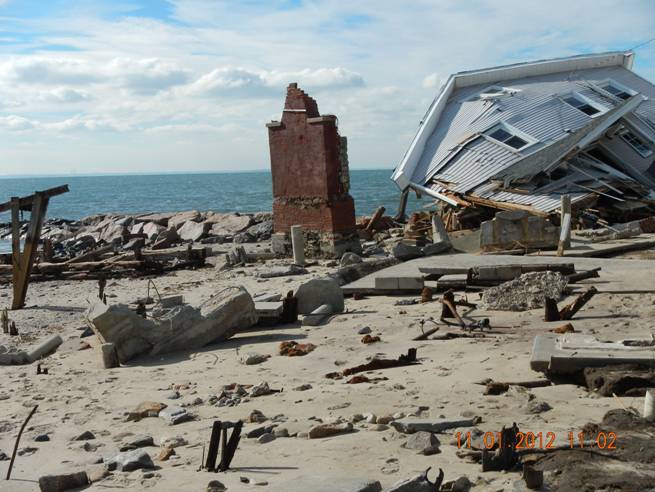 Topic Areas
This project is a part of the following topical areas: