Resilient Connecticut
Webinar Series
Regional Resilience Planning for
Protection of Public Drinking Water
Friday, June 28, 2019
10:00 – 11:00 am
UConn researchers worked with the South Central Regional Council of Governments (SCRCOG) and the South Central Connecticut Regional Water Authority (RWA) to integrate climate change information into water planning processes for the region.  With changing precipitation patterns, sea level rise, and drought anticipated due to climate change, water utility managers will benefit from the integration of climate data into regional planning.
Steven Wallett from the Connecticut Department of Public Health began the webinar by providing a brief update about the state's new Drinking Water Vulnerability Assessment and Resilience Plan.  Professor Christine Kirchhoff from UConn's Department of Civil and Environmental Engineering then highlighted recent climate trends and projections for precipitation patterns and drought and describe how these will impact water systems state-wide.  She also reviewed a new statewide survey and interview results with community water system managers.  John Hudak, Environmental Planning Manager at the South Central Connecticut RWA spoke about the importance of these studies along with recommendations for regional drinking water resilience and growing concerns of climate impacts.    
NEW WEBINAR SERIES! 
This webinar is part of a monthly series hosted by CIRCA and involving different partners & organizations.  These webinars will be available to watch live with opportunity for Q&A and a recording will be posted shortly following the event.  So if you can't attend the live webinar, you should still register!  We will send out slides and recording to all registrants.
To receive notification about upcoming webinars, please sign up below for the Resilience Roundup e-newsletter and CIRCA Announcements.

Funding for this project was provided by the United States Department of Housing and Urban Development through the Community Block Grant National Disaster Recovery Program, as administered by the State of Connecticut, Department of Housing.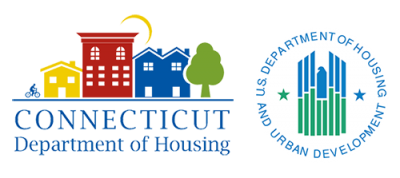 ---