Resilient Connecticut Webinar Series
New Planning and Visualization Tools for Sea Level Rise
Tuesday, July 23, 2019
11:00 am – 12:00 pm

Sea level rise has multiple impacts on the Connecticut shoreline, including increased erosion rates, frequency of flooding, and coastal inundation.  Recent research and planning tools generated from a "Municipal Resilience Planning Assistance Project" combines science and planning to address the resilience of vulnerable communities along Connecticut's coast to the growing impacts of climate change.
On this webinar (watch a video below), new planning tools released by CIRCA and UConn's Center for Energy and Environmental Law (CEEL) were highlighted, including three "resilience scenarios" that can be used by municipal and state agency staff as communication and planning tools.  These scenarios are drawings that depict sea level rise and flooding problems common in many Connecticut towns.  The drawings are particularly useful to town planners or town engineers as they have controllable "layers" that can be manipulated to highlight the various problems.
Speakers included:
Joe MacDougald, UConn Professor in Residence and the Executive Director of Center for Energy & Environmental Law
– SLR Policy and Planning_MacDougald
Alex Felson, CIRCA Director of Resilience Design
– SLR Visualization Tools_Felson

NEW WEBINAR SERIES! 
This webinar is part of a monthly series hosted by CIRCA and involving different partners & organizations.  These webinars will be available to watch live with opportunity for Q&A and a recording will be posted shortly following the event.  So if you can't attend the live webinar, you should still register!  We will send out slides and recording to all registrants.
To receive notification about upcoming webinars, please sign up below for the Resilience Roundup e-newsletter and CIRCA Announcements.

Funding for this project was provided by the United States Department of Housing and Urban Development through the Community Block Grant National Disaster Recovery Program, as administered by the State of Connecticut, Department of Housing.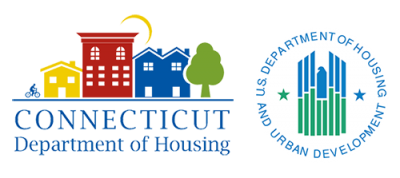 ---