About the Project
(anticipated completion date: May 2018)
With a grant from the Connecticut DEEP, UConn CIRCA will develop tools (methodologies and data) for municipalities in counties affected by Superstorm Sandy for the assessment of vulnerability of infrastructure (including waste water treatment plants, pump stations, roads, and public safety assets), to inundation by river flow and storm surge, now, and in the next 25 to 50 years, when it is likely that sea levels will be higher and precipitation statistics different; and provide policy and financing options for resilience projects for Connecticut's municipalities. Additionally, the use of these products will be piloted in communities. UConn CIRCA will produce the following products as a result of this project:
Sea level rise projections for Long Island Sound
Models and maps of the combined impacts of riverine flooding and storm surge
Models and maps of inland flooding under current future climates

20%, 10%, 5%, 2%, and 1% annual chance flood inundation from storms
Evaluation of extreme future climate storm scenarios (category II hurricane) against the current 1% (100-year) and 0.2% (500-year) flood inundation levels

Vulnerability assessment process for wastewater treatment plants
Policy and financing options for resilience projects that may be effective in Connecticut based on a survey of municipal needs
Product
A public meeting was held on October 19, 2017 at UConn Avery Point with Dr. O'Donnell's Sea Level Rise findings.  
Click here to view a recording of the October 19, 2017 webinar
---
Researchers and Staff Supported on Project
James O'Donnell, UConn Marine Sciences, UConn CIRCA
Manos Anagnostou, Civil & Environmental Engineering, UConn CIRCA
Christine Kirchhoff, UConn Civil & Environmental Engineering
Amy Burnicki, UConn Civil & Environmental Engineering
Joe MacDougald, Law School, UConn CIRCA, Center for Energy and Environmental Law
Juliana Barrett, Extension, CT Sea Grant, UConn CLEAR
Bruce Hyde, Extension, UConn CLEAR
Jessica LeClair, UConn CIRCA
Sage Hardesty, Graduate Student, UConn Civil & Environmental Engineering
Xinyi Shen, Postdoctoral Fellow, UConn Civil & Environmental Engineering
Peter Watson, Graduate Student, UConn Civil & Environmental Engineering
Claire Szymanski, Graduate Student, Education Psychology
Alejandro Cifuentes-Lorenzen, Postdoctoral Fellow, UConn Marine Sciences
Grant McCardell, Postdoctoral Fellow, UConn Marine Sciences
Berdakh Utemuratov, PhD Candidate, UConn Civil & Environmental Engineering
Rebecca A French, UConn CIRCA
Kay Howard-Strobel, Research Associate, UConn Marine Sciences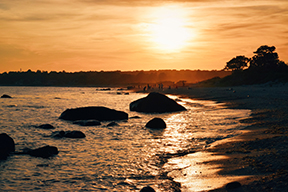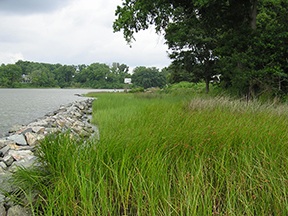 "What We Do" Areas
This project is a part of the following topical areas: